Our Mission
To maximize the value and understanding of benefits for the employee and client by combining People, Platform, Partnerships, Product, and Process to reduce the burden of administering benefits while driving Performance.
Our Approach
While many enrollment firms bring solutions for communication, education, and technology, we believe success comes by tying all these elements together through project management and execution of a well-defined process. Agnostic to both carriers and enrollment platforms, Ep6ix brings a unique set of processes and partnerships to execute virtual core enrollments in a way that provides full transparency, consistency, and accountability to all stakeholders. We bring:
A virtual enrollment application for communication, scheduling, screen share meetings to maximize and facilitate employee engagement.
The best Benefits Counselors in the industry - all Ep6ix counselors go through an intensive four week, eight module training on core benefits with an average tenure of eight years in worksite benefits
Development of a custom communication plan using mobile-enabled tools and any combination of call center and virtual screen share meeting/consult options
Execution and Experience – 15 years of executing core enrollments
Key partnerships including TPAs, Technology, Compliance, Billing Solutions, and many others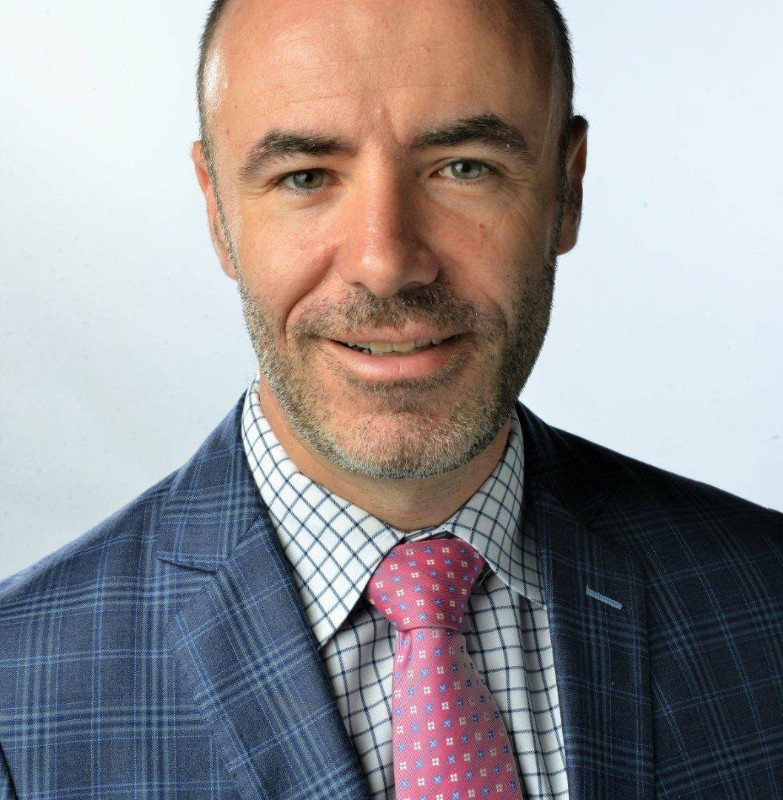 Meet Our Team
Tom McKiernan - Founder and CEO
Tom founded Ep6ix after nearly 20 years in the Employee Benefits industry. His experience executing core enrollments gave him an appreciation for the need to educate and engage the employee as a means to help brokers and clients deliver on the strategies of benefits cost containment, employee attraction and retention, increased productivity and morale, reduced absenteeism, and increased overall health and financial wellness of the employee. His experience showed that the effectiveness of these strategies hinges on the engagement and education of the employee that transitions them from passive participant to active consumer.
After 15 years leading an organization, emphasizing individual and leadership development within an entrepreneurial pursuit for a single carrier, Tom shifted his focus. He founded Ep6ix with an agnostic approach that helps brokers, clients, sales leaders, and independent agents understand the continuously shifting pain points that employers experience around the delivery of employee benefits. This new approach soon became a formula for maximizing enrollment performance. A formula that aligns employer and employee objectives in the delivery and enrollment of employee benefits, consisting of a model that combines: People, Platform, Partnerships, Products, and Process to optimize Performance.
Cynthia Davis - Broker Coordinator
Cynthia has worked in the insurance industry for 15 years in a variety of roles. From assisting with claims to recruiting and training agents, Cynthia has been deeply involved in almost every aspect of running an agency. In her current role, Cynthia supports and organizes enrollments, coordinates benefit counselor selection, onboarding, training, and also supports the implementation team while serving as a bridge to our carrier partner. Cynthia's colleagues will tell you without question, she's the glue that holds the team together and has yet to find a task she could not accomplish.
Kyle Whelton - Producer and Relationship Manager
Kyle started with Ep6ix in June of 2020 as a Benefits Counselor and could not pass up the opportunity later that year to become a part of the team leading the enrollments and building relationships. He comes to Ep6ix with a unique skill set in project management, communication, training, and enterprise technology management built from experiences in a variety of roles and industries. Since graduating from Marquette University in 2015, Kyle has worked on electronic medical record implementations for some of the largest health systems in the United States, led non-profit organizations, built and sustained grassroots volunteer organizations, and developed his own book of business as an independent insurance agent. Ultimately, Kyle saw an opportunity to combine all of these skill sets and many of his professional passions with Ep6ix.
Johanna Manzano – Project Manager & Marketing Manager
Johanna comes to Ep6ix with a background in Organizational Development and Project Management from Colombia, where she graduated with a degree in Industrial Engineering and Design. Johanna's ability to merge design, develop processes and data management is matched only by her willingness to take on complex tasks and projects. She excels at developing solutions that incorporate art, design, and marketing with data analysis. The Ep6ix team and their clients benefit from her attention to detail, execution, and willingness to share and train.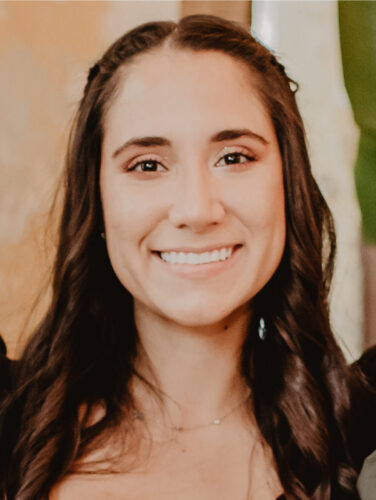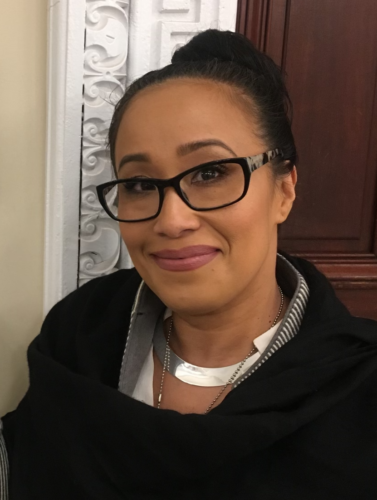 Sophia Gilmer - Multi-Media Manager
In a bygone era, Sophia would be called a Gal Friday, having worked for McKiernan & Associates since 2009 in various capacities. Beginning in Human Resources, as a Recruiter/Headhunter, for Tom McKiernan's agency in Connecticut through to his time running a carrier's Arizona market in 2017. When there is a great idea bandied about that requires someone to figure it out and execute it, Sophia is often tasked with it. As a logophile and linguist, she is currently most occupied as a content writer, copywriter, and editor creating multi-media marketing as well as E-learning content. As one who believes there is a place, method, and system for everything, administrative duties are never too far-off or rebuffed. In 2019, when the inspiration of Ep6ix struck, Sophia was the first to join, and as always, is happy to do whatever needs to be done and beyond excited to see just how far we can take it.
Valerie Blanco - Implementation Coordinator
Valerie is one of our Implementation Coordinators here at Ep6ix. After graduating from Florida International University with a Specialist Degree in School Psychology, she began her career in the Employee Benefits industry and has never looked back. She brings nearly 15 + years of experience working with different industries including but not limited to manufacturing, travel, healthcare, and municipalities. Valerie places high value on maintaining positive client relationships and loves to collaborate with her teams to create a high-quality project. She is always willing to go that extra mile to ensure that her clients are receiving a comprehensive strategic plan, effective and seamless implementation, and consistent optimizations. Outside of work, you can find Valerie enjoying the outdoors, spending time with her family, or traveling.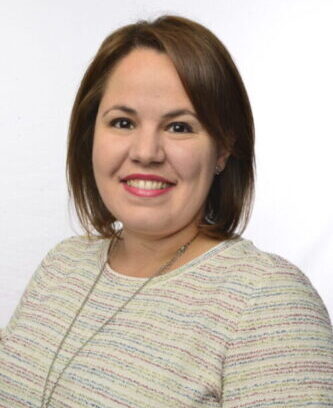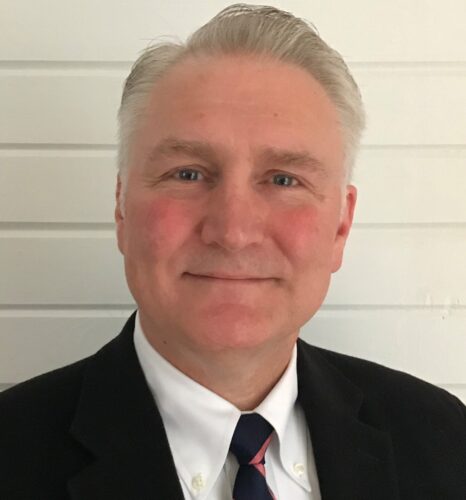 Dean Shipman - Implementation Coordinator
Over the past 35 years, Dean has worked in organizations ranging from Silicon Valley-based start-ups to 150-year-old multi-national corporations. His primary roles have been in sales and technical sales support. Dean's career has spanned the telecommunications, outsourcing, business software, and insurance industries. His primary focus has always been to achieve the end objective of his customers and bring projects small and large to fruition. Dean believes that everything starts with a plan and that the execution of a plan requires teamwork and honest communication. There are no "no-brainers" when it comes to project management. The success or failure of a project is in the details and asking the right questions is how you uncover those. As an Implementation Coordinator for Ep6ix, Dean brings decades of experience to our broker partners, the employers they work with, the Ep6ix Benefits Counselors, and, ultimately, the employees that we counsel.
Tony Lake - Implementation Coordinator
Upon graduating from SUNY Oswego with a degree in Psych/Bio, Tony began his career in the hospitality sector - specifically golf tourism. After 15 years and several states, an introduction brought an opportunity to transition to the financial services sector and the next chapter began. Eventually, Tony made his way into the Employee Benefits sector and has never looked back. He brings nearly a decade of experience working with different industries across diverse employee populations. Tony places high value on developing positive client relationships and appreciates the collaboration with peers to continually improve the open enrollment experience. He will go above and beyond to ensure that every client receives a comprehensive strategic plan, seamless implementation, and consistent optimizations. Outside of work, you can find Tony enjoying the beach, spending time with his two daughters and his dog.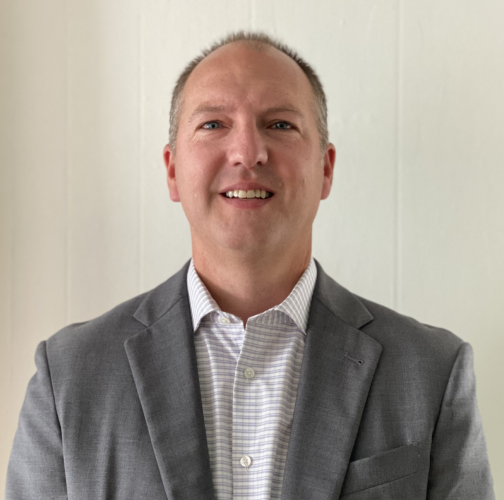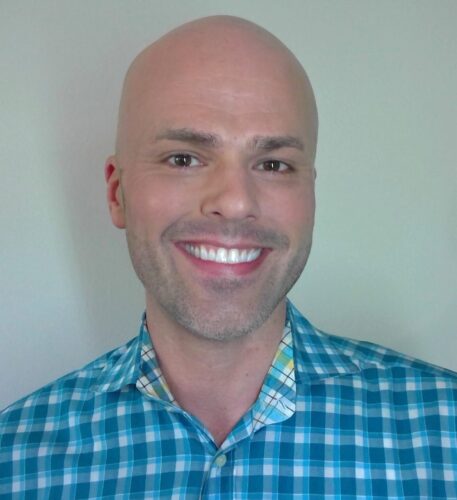 Nathen Kooi – Junior Implementation Coordinator
Nathen has a Master of Business Administration, with a Major in Marketing from Baker College Center for Graduate Studies. He brings to Ep6ix over 9 years of experience in the Employee Benefits Industry. Nathen was first drawn to the industry out of his desire to help people make informed decisions about their benefits. He enjoys working with clients to cultivate a smooth process for everyone involved. Nathen has always been drawn to roles that are people-centric and truly value the collaborative approach that the team at Ep6ix utilizes. When not at work, he enjoys live music, movies, theater, and just about anything that gets him outdoors.
Charleen Wright - Junior Implementation Coordinator
Charleen graduated with her MBA from Medaille College of New York. She began her professional career in Employee Benefits over 6 years ago after 20+ years in customer service across a variety of industries, including finance, banking, and telecommunications. Charleen is a dedicated, hard worker that collaborates closely with her teams to ensure efficiency and success. Charleen's tireless devotion to her projects leads her to go above and beyond for her clients in implementing their strategy and optimizing productivity. Charleen enjoys reading, spending quality time with her family, and traveling. You can find her outside of work playing board games or playing on the beach.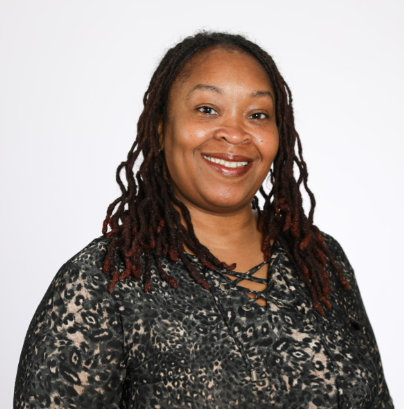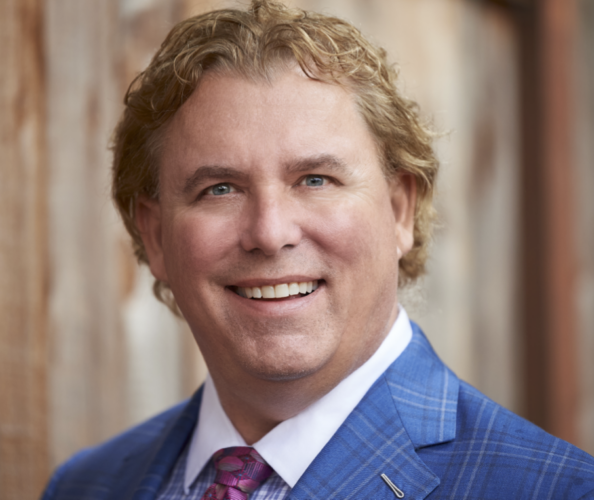 Johann Scrimshire – Junior Implementation Coordinator
Johann worked in the employee benefits space collaborating with multiple brokers for almost 6 years before joining Ep6ix in June of 2020. As an early adopter of technology with a passion for education and a background in training, he continually helped his clients elevate the enrollment experience for thousands of their employees. As a teen, he became an Eagle Scout and that experience set him on a lifelong path of helping those around him be the highest, best versions of themselves. Johann's life goal is to be one of the biggest, most giving philanthropists. He's not there yet but diligently works on it each day. One of Johann's gifts is he has the remarkable ability to take complicated information and explain it in ways that everyone understands. Ep6ix is the best, most natural fit of his career.
Chris Bouldrey - Junior Implementation Coordinator
Chris joined our team at Ep6ix over a year ago. After high school, Chris went to Central Bible College seeking a major in Religious Education and a minor in Psychology. After growing through different positions in management with a variety of different companies and occupations, Chris found a fulfilling career in the insurance industry over 29 years ago. Since then, Chris has built and trained several different enrollment teams and enjoys the cohesiveness of a well-educated team bringing "Best in Class Service" to the client. Outside of work, you might find Chris at a beach climbing sand dunes at Lake Michigan with his lovely wife and grandchildren.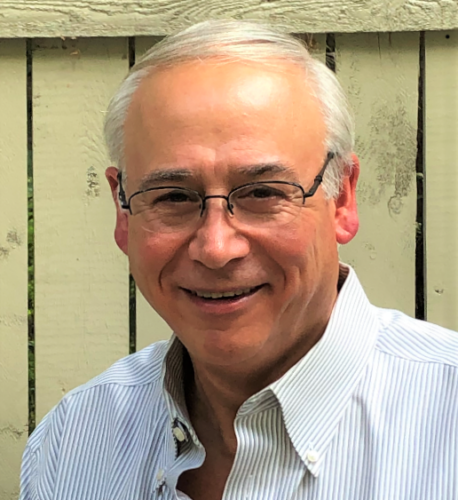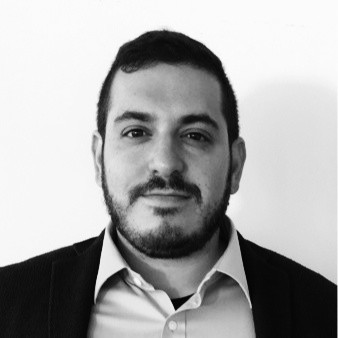 Joel Karas - Junior Implementation Coordinator
Joel graduated from the Isenberg School of Management at the University of Massachusetts Amherst with a B.S. in Marketing and delved into the world of tech startups. After successfully helping to grow 3 different companies from early-stage to IPO and acquisition, Joel ventured into the world of employee benefits. He has been with Ep6ix since June of 2020, working diligently, as a founding member, to deploy enrollments across organizations from 50-70,000 employees. His personal passions include music, volunteerism, camping, and CrossFit, but his passions for building teams, strengthening community, furthering technology, challenging thought processes, and helping people and companies discover and understand new solutions is what excites him professionally.
Christopher Tari - Enrollment and Technology Trainer
Chris graduated from the University at Albany in 2010 with a B.A. in Communications and quickly began his career in Employee Benefits soon after. As the Enrollment and Technology Trainer, Chris supports Benefits Counselors by training them on the enrollment technology and assists them with how to prepare, organize and execute a successful enrollment. Furthermore, he helps the Benefits Counselors maximize each conversation by balancing the core benefits with a strategic delivery of the worksite and voluntary benefits. When Chris is not working, he enjoys cooking, fishing, and spending time with his wife and two children.